Paint a picture. Imagine yourself in the balcony of a hotel in the plateaus under just warm, not hot, sunshine, enjoying a bowl of hot Thupka with momos. A server pours you some butter tea while your comrade is telling you about the next place of travel after breakfast. Do you like what you see? Welcome to Tibet. Most people that come from Japan find Buddhism to be a comforting and sacrosanct way of life, architecture, and heritage. Add to that the adoring view of the lakes and the unique solace of nature. And, that's the highlight of Tibet.
Everything about Tibet makes you want to fall in love with it. The magnificent Mt. Everest happens to be the highlight of the place. But the best thing that you can do is to visit Tibet during Losar, their New Year festival, in February. Once you attend that, there's no going back.
How to travel from Japan to Tibet
A lot of people travel from Japan to Tibet for tourism purposes every year. There are multiple ways to travel from Osaka or Tokyo to Tibet. You might have questions on how to go about the tour. Honestly, there's just so many ways. First, we'll talk about reaching China. For this, there are multiple sites online to compare plane costs which vary according to on or off seasons. Generally, China Eastern Airlines offers the least expensive flights with two stops. The stops are either in Shanghai, Beijing or any other major city. You can take a flight from any of the major cities in Japan. There are flights and trains available from popular cities like Osaka and Tokyo.
Tibet Flights to Lhasa
Some of the airlines that offer trips to Lhasa are Sichuan Airlines, China Eastern Airlines, Air China, Tibet Airlines, and China Southern Airlines. You can travel to Lhasa from three major cities in China namely from:
Chengdu
During the peak season of tourism, there are more than ten flights every day to Lhasa. During the off-season, the frequency drops to under five flights a day between morning and noon. A one-way ticket to Lhasa costs around 260 USD with 30 USD included for the Airport Tax.
Beijing
Air China and China Southern Airline, both offer a one-morning 5-hour flight from Beijing. It comes with a stop in Chengdu, which reaches Lhasa by the afternoon. During peak seasons, tickets can go as high as a 395USD total.
Shanghai
Fly through China Eastern Airlines from Shanghai at an all year consistent rate of about 445USD (total), 6-hour flight. For the best price, call them directly.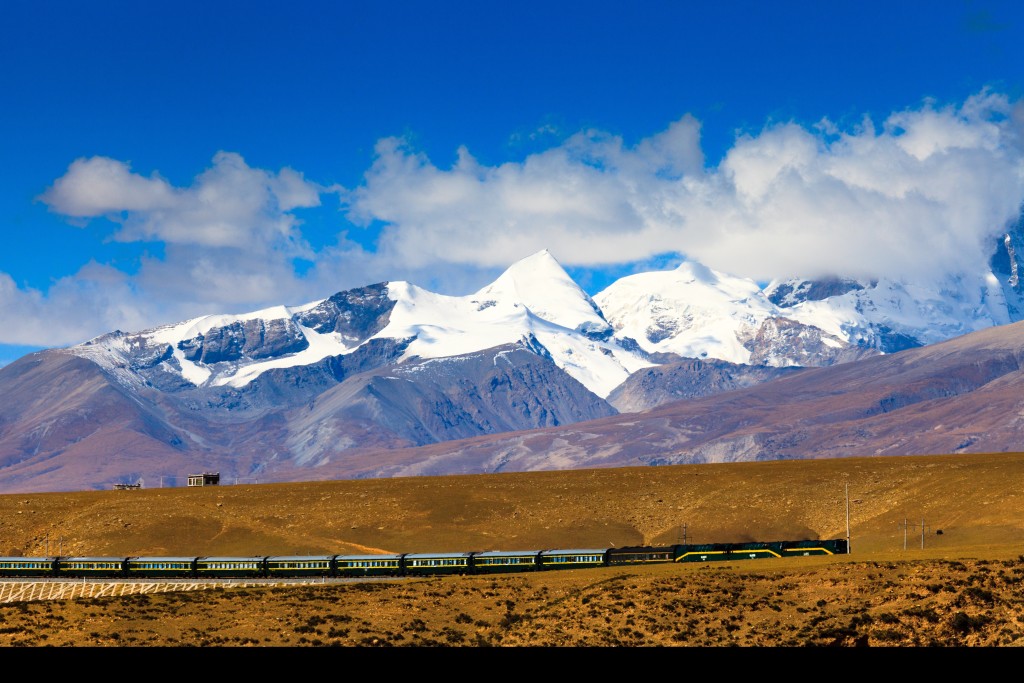 Tibet Train to Lhasa
Trains are the best way to travel to Tibet. As it is for long hours, prepare your body for the acclimatization, unlike in air travel. Therefore, to avoid motion sickness, fly to any of the chief cities in China. From there, take the Qinghai-Tibet railway from there. Plan the details with your travel agent to avoid delays and sickness.
Train from Beijing
Traveling from Beijing will turn to be one of the highlights of your trip. Being 3,757 km long, it vastly covers eight provinces in the Northern China Plain. It also runs as the world's highest Qinghai-Tibet railway. The entire journey is a breath-taking experience and should not take you more than 41 hours.
Train from Shanghai
The only train to Lhasa, Z164, leaves from Shanghai at 08:10 pm. It reaches Lhasa at 07:50 pm on the 3rd day.
Train from Chengdu
Traveling to Lhasa from Chengdu, via Z322 comparatively takes you the least amount of time besides Lanzhou and Xining. The Chengdu-Tibet leaves at 02:48 pm on Day 1 and reaches by 09:55 on day 3.
Train from Xining
Sitting at 7500 ft., Xining, capital of Qinghai, is about 1230 miles far from Lhasa. It is one of the shortest rides to Lhasa. If you're not one to spend too much time traveling fly to Xining for the trip. You can experience the Qinghai-Tibet railway and acclimatize your body at the same time without wasting much time.